Automation of repetitive, labour-intensive, and time-consuming work can significantly increase productivity and decrease labour costs. The automotive industry is a testament to this. Another industry that could benefit from robotics is the construction industry. However, given the complexity of worksites and tasks that need to be automated, the introduction of robotics has been slow. Although there is debate as to whether masonry construction needs automation, there is no denying the many benefits to introducing robotics in construction.
On June 28th, 2019, Dr. Carlos Noguez and Dr. Yuxiang Chen held a meeting and workshop with Dr. ShihChung (Jessy) Kang (Civil and Environmental Engineering, UofA), Dr. Cristan (Chile) and Dr. Mark Hagel (Alberta Masonry Council) at the University of Alberta to discuss the future trend in masonry construction and the viability of using robotics, particularly in the use of robotic arms.
Dr. ShihChung Kang is the lead investigator in the development of robotic solution for the building industry.
Dr. Cristian Sandivol is an assistant professor in the Department of Structural and Geotechnical Engineering, UC
Dr. Mark Hagel is the executive director of the Alberta Masonry Council.
Robotic Arms
Within the last 5 years, robotic arms have been used to automate some tasks within the construction site. SAM (Semi-Automated Masons), Hadrian X, MULE, are but some technologies that have been developed to increase the efficiency of masonry.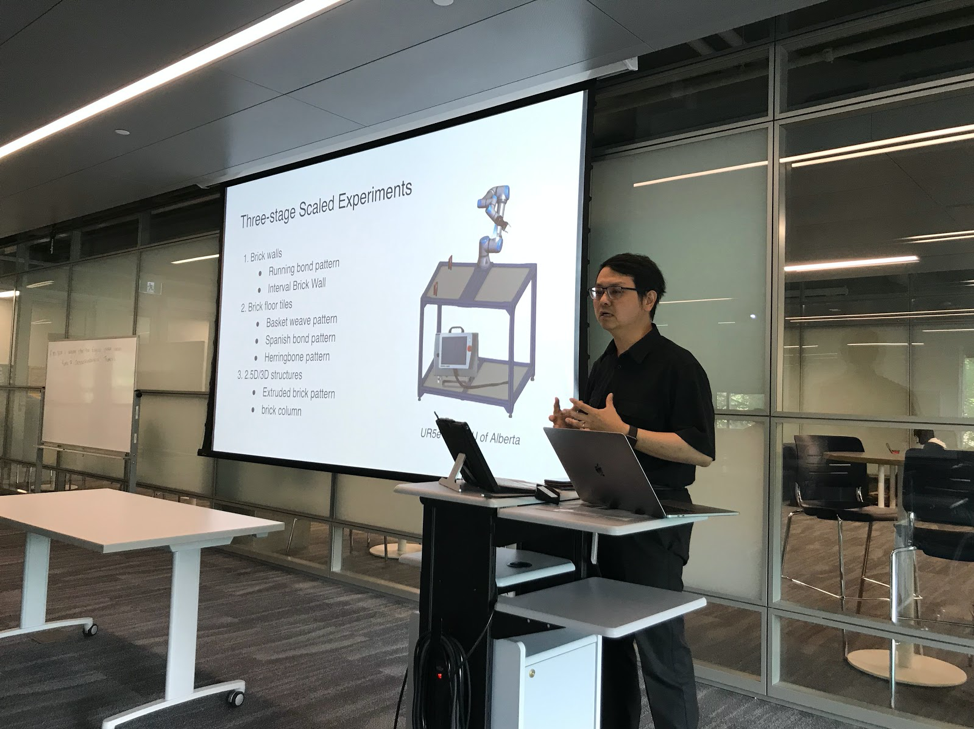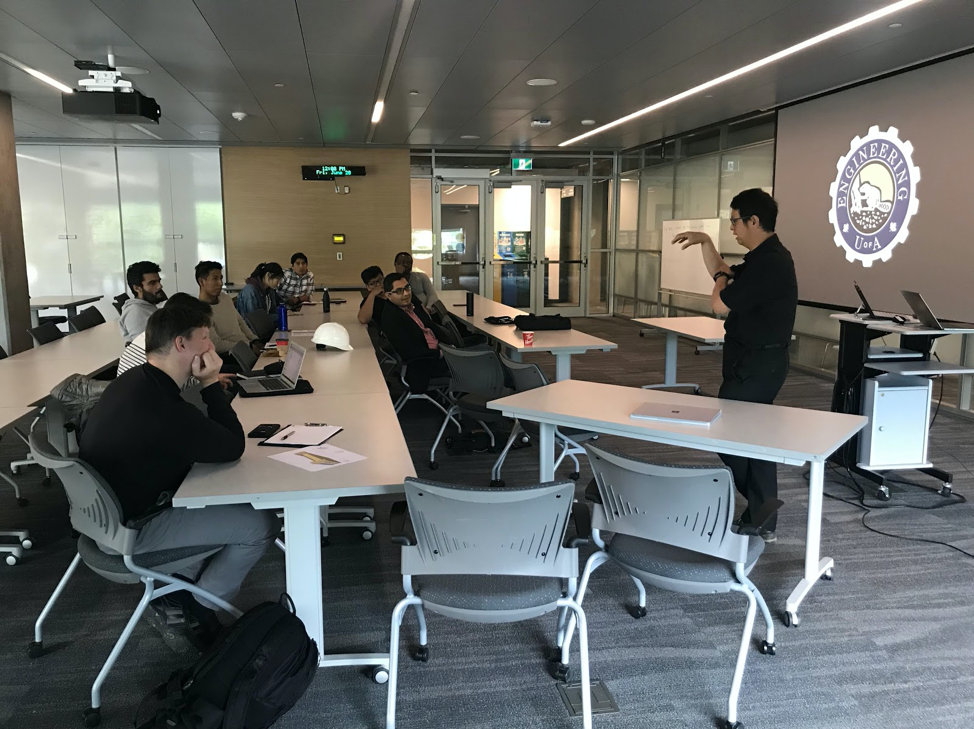 Fun Fact: Did you know?
The idea of using automated bricklaying is about 52 years? In 1967 the Motor Mason was invented. The robot could lay down a simple wall 10 times faster than humans. The Motor Mason did come with disadvantages. For more info read A short history of bricklaying robots.