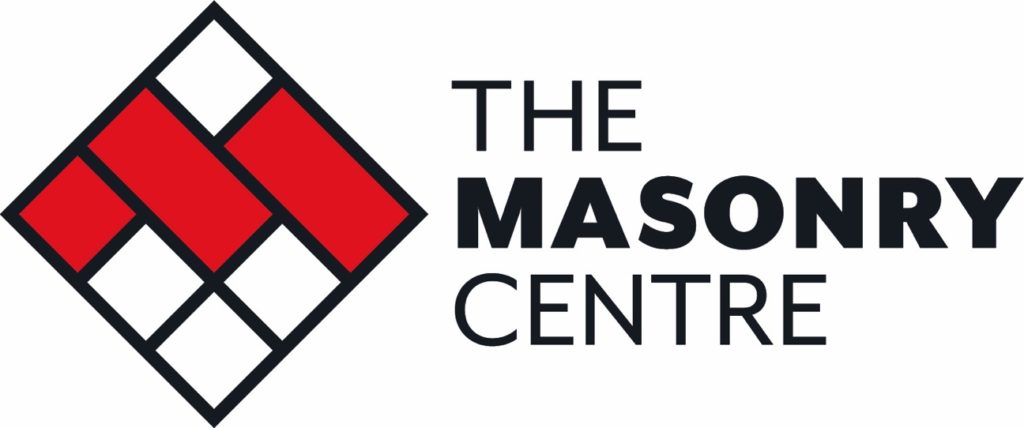 The Masonry Centre at the University of Alberta turned 1 year on January 25th2020.
Over the past year, the Masonry Centre has been really focused on developing economical, sustainable and durable masonry systems. Their on-going commitment to their mission statement is evident in their success and the success of their students.

Here is a flashback to some of the notable achievements of the Masonry Group.
Experience in the field
As the on-going initiative to provide students with a hands-on learning experience, the professors and the students visited construction sites to see demonstrations of construction techniques and procedures.
Conferences
Conferences are no doubt the best way to share knowledge, learn about innovations or new techniques, instill creativity, and of course, network.
Modular and Offsite Construction Summit
13th North American Masonry Conference
Achievements
The Masonry Centre congratulates Maysoun Ismaiel on being the 2019 recipient of the Masonry Contractors Association of Alberta Graduate Student Scholarship.
2019 Publications
As the members of the scientific community, the researchers in the Masonry Centre have made important discoveries in their projects that promise to impact the masonry society, the community and beyond in the future. The publication record is a testament to the accomplishment of this excellent research team.
Dr. Cruz Noguez
Confinement of Rectangular Columns Made with Engineered Cementitious Composites (ECC).
Wong, W. and Cruz Noguez, C. (2019). Canadian J. of Civil Engineering.
Seismicresponse parameters of damage-resistant concrete shear walls detailed with self-centering reinforcement.
Tolou Kian, M., Cruz Noguez C. (2019). Engineering Structures.
Influence of a window-type opening on the shear response of partially-grouted masonry shear walls.
Sandoval C., Calderon S., Cruz Noguez C., Ba Rahim A., Inzunza E., Vargas L. (2019). Engineering Structures.
ANN Model for Partially Grouted Masonry Walls.
Hung, J. Cruz Noguez C. Sandoval C. and Banting, B. (2019). ASCE J. of Structural Engineering.
A service life model of metal ties embedded in the mortar joints of brick veneer walls with applications to reinforced concrete. Hagel, Mark; Sturgeon, Gary; Cruz-Noguez, Carlos. (2019). Canadian J. of Civil Engineering.
Dr. Chen
.Energy Management for Smart Homes—State of the Art.
Lashkari, B., Y. Chen and P. Musilek. 2019 Applied Sciences, 9(17): 3459.
"Towards A Scalable DAG-based Distributed Ledger for Smart Communities," in Proc.
C. Fan, H. Khazaei, Y. Chen, and P. Musilek, IEEE 5th World Forum Internet Things, Limerick, 2019, pp. 177-182.
Data-driven modeling of building thermal dynamics: Methodology and state of the art.
Wang, Z. and Y. Chen (2019). Energy and Buildings 203: 109405.
Achieving housing energy-efficiency requirements: Methodologies and impacts on housing construction cost and energy performance.
Dias Barkokebas, R., Y. Chen, H. Yu and M. Al-Hussein. 2019.Journal of Building Engineering, 26: 100874.
Development of RC model for thermal dynamic analysis of buildings through model structure simplification.
Wang, Z., Y. Chen and Y. Li. 2019. Energy and Buildings, 195: 51-67.
Photovoltaic electricity generation loss due to snow – A literature review on influence factors, estimation, and mitigation.
Pawluk, R. E., Y. Chen and Y. She. 2019. Renewable and Sustainable Energy Reviews, 107: 171-182.
Dr. Tomlinson
Experimental investigation on the shear properties of notched connections in mass timber panel-concrete composite floors.
L Zhang, YH Chui, D Tomlinson (2019) Construction and Building Materials
Flexural Response of Cross-Ply Flax Fiber–Reinforced Polymer Skinned Foam Cylinders.
D Tomlinson, A Fam (2019). Journal of Composites for Construction
Dr. Li
Bayesian updating of complex nonlinear FE models with high-dimensional parameter space using heterogeneous measurements and a batch-recursive approach.
R Astroza, N Barrientos, Y Li, EIS Flores, Z Liu (2019). Engineering Structures
A semi-empirical modeling approach for predicting the deformational capacity of axially-compressed cylindrical shells based on a novel material stress-strain characterization
O Ndubuaku, Y Li, JJR Cheng, M Martens, S Adeeb (2019). Thin-Walled Structures
Probabilistic evaluation of seismic isolation effects for a California high-speed rail prototype bridge.
Y Li, JP Conte (2019). Journal of Structural Engineering.
Development of RC model for thermal dynamic analysis of buildings through model structure simplification.
Z Wang, Y Chen, Y Li (2019) Energy and Buildings
Seismic fragility analysis of pile-supported wharves with the influence of soil permeability.
L Su, HP Wan, K Bi, Y Li, J Lu, XZ Ling, A Elgamal, AK Arulmoli (2019). Soil Dynamics and Earthquake Engineering
Dynamic response of soil-pile-structure system subjected to lateral spreading: shaking table test and parallel finite element simulation.
L Su, HP Wan, S Abtahi, Y Li, XZ Ling (2019) Canadian Geotechnical Journal
Innovative seismic resistant structure of shield building with base isolation and tuned-mass-damping for AP1000 nuclear power plants.
G Hou, M Li, S Hai, T Song, L Wu, Y Li, G Zheng, F Shen, Y Chen (2019) Engineering Computations.
A refined analytical strain analysis method for offshore pipeline under strike-slip fault movement considering strain hardening effect of steel.
X Liu, H Zhang, K Wu, M Xia, Q Zheng, Y Li, O Ndubuaku, S Adeeb (2019). Ships and Offshore Structures
Introducing the new members
The Masonry Centre had welcomed two new post-docs and accepted two new graduate students into their team. Read more about them.
Looking forward to success stories of 2020…